Regular price
Rp 200,000.00
Regular price
Sale price
Rp 200,000.00
Unit price
per
Sale
Sold out
View full details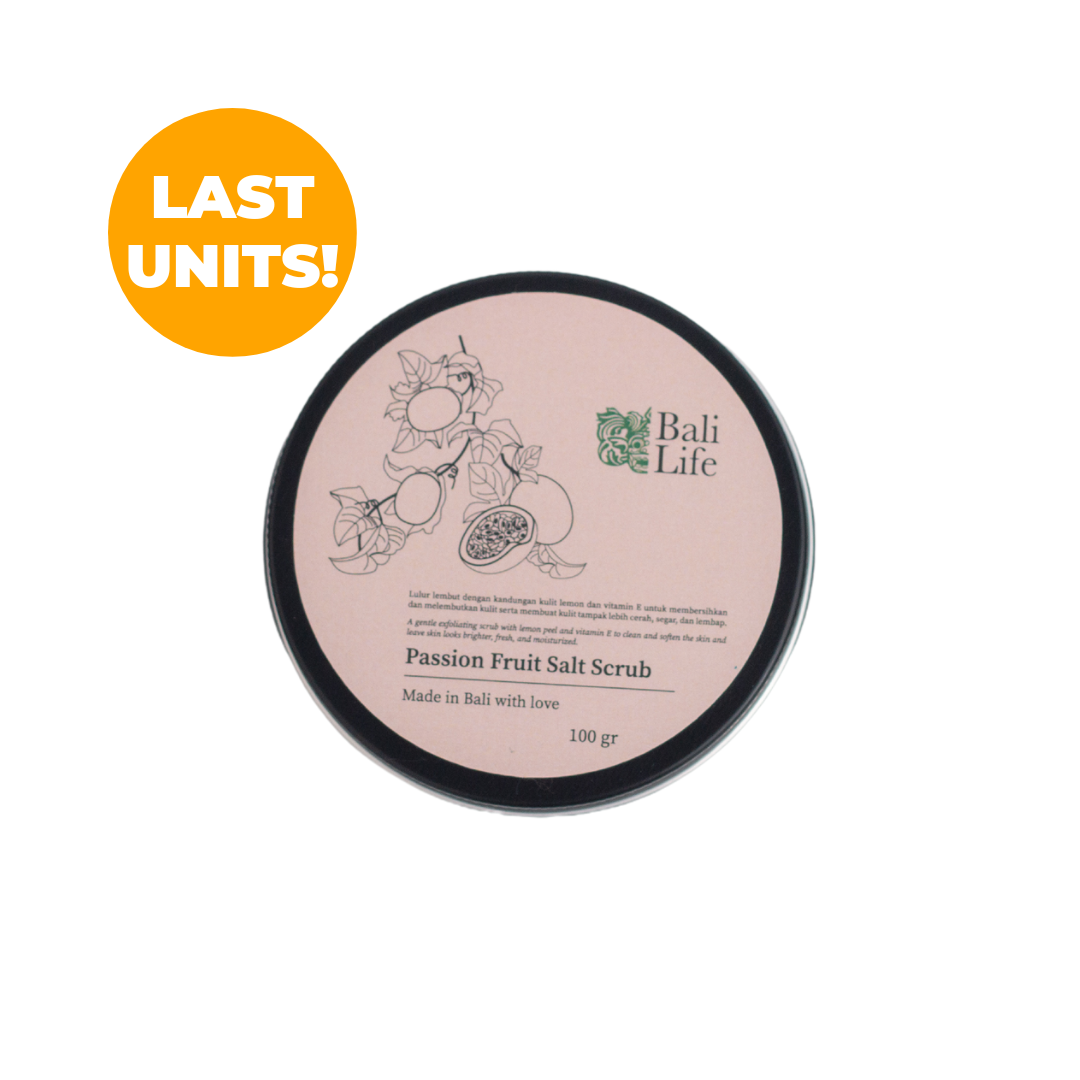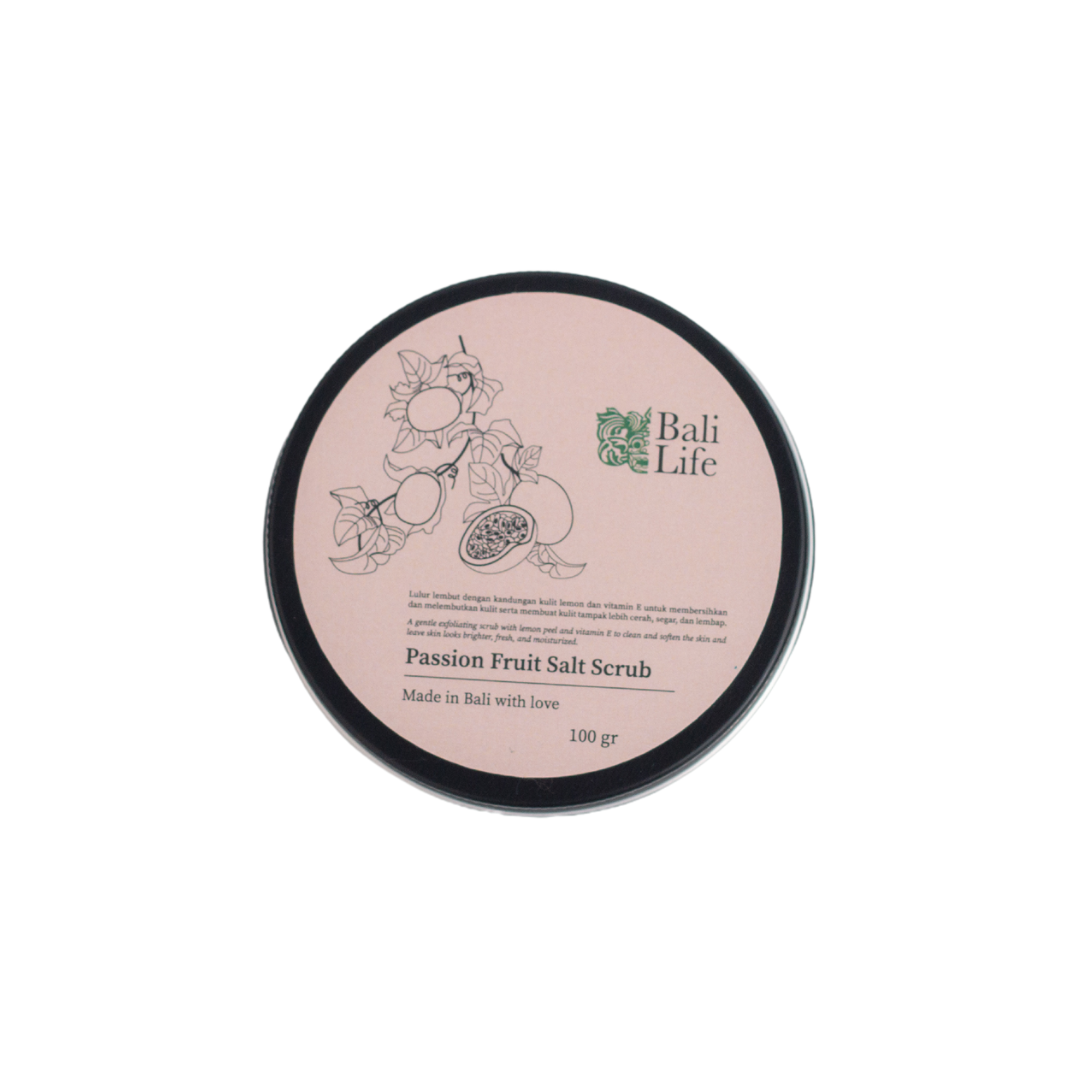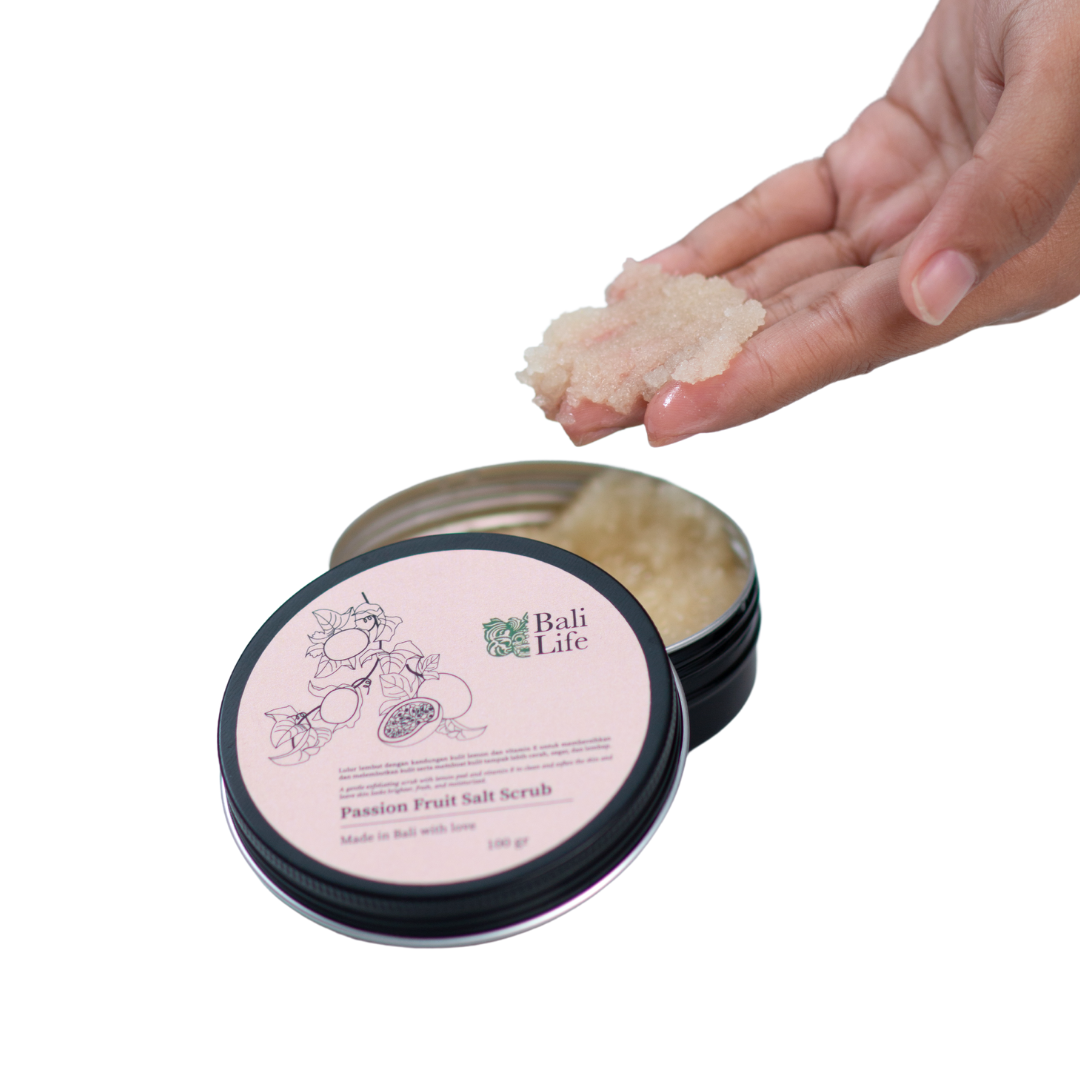 Indulge in a tropical paradise with our luxurious salt scrub infused with the juicy, exotic scents of passion fruit, pineapple and mango. This delicious combination of fruits will provide a full skin detox and rejuvenation while you enjoy a pampering spa experience in the comfort of your own home. Passion fruit is rich in antioxidants, such as vitamin A, vitamin C and beta-carotene, which can help to keep the skin looking youthful and healthy. Pineapple contains anti-inflammatory properties that can soothe and calm the skin as well as prevent acne, dermatitis, psoriasis and eczema. Mango is known for its healing properties, thanks to its high content of fatty acids, that can help with minor cuts, scrapes and burns.
Besides the amazing properties of these natural ingredients,
the main action of our vegan salt scrub is exfoliation, which consists in removing the outer layer of dead skin cells. Essentially, the
gritty texture of salt granules
encourages cell renovation and
brings more healthy and glowing skin to the surface.
Moreover, it also
unclogs pores and prevents ingrown hairs
.